Cottonwoods by Barber Valley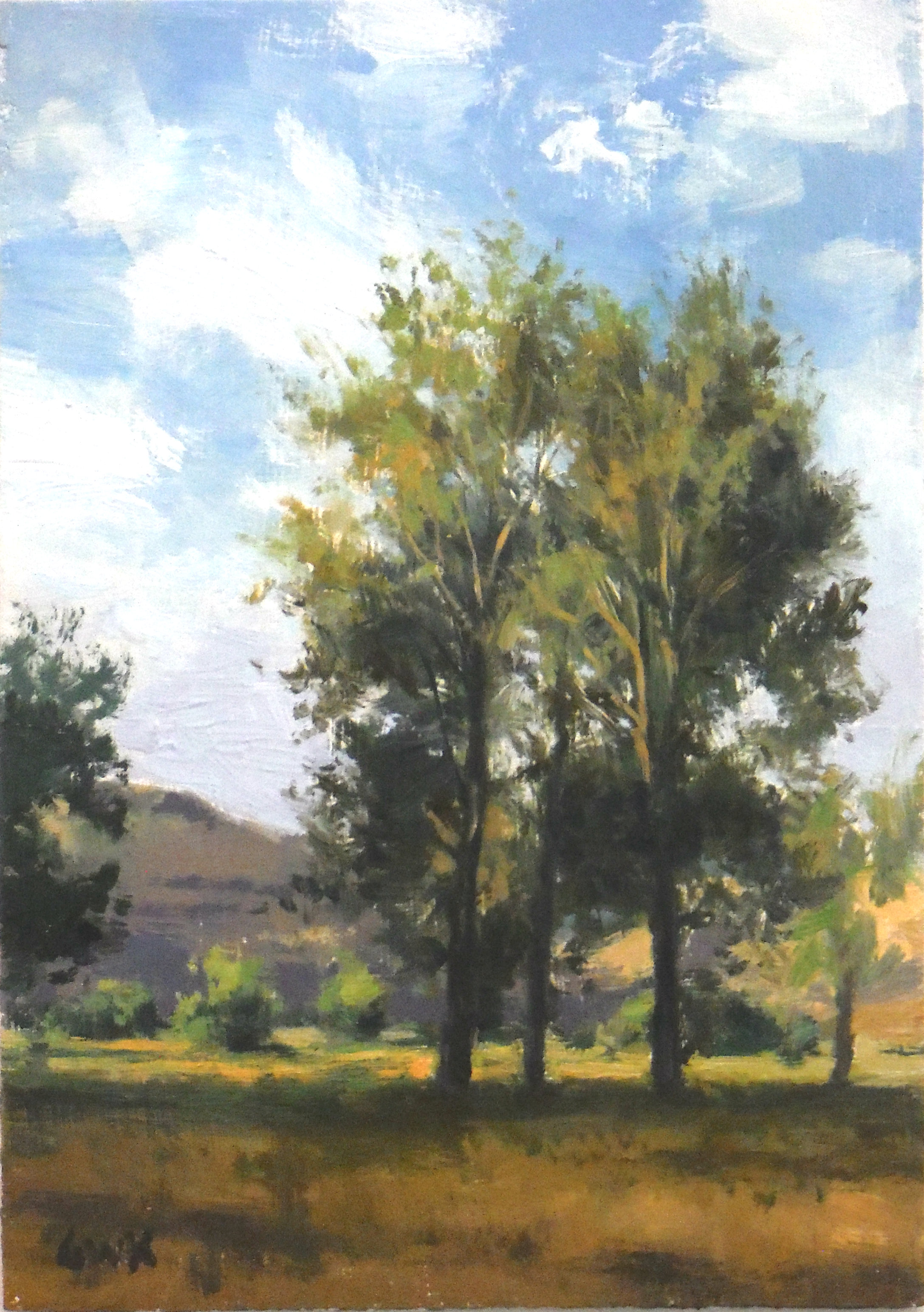 I love this area and it is especially beautiful in the summer. The air, this day, was crisp and clear.
If you would like to see this 7″x 5″ original painting at auction click here, and to receive little gems in your inbox sign up to the right. Thanks.
http://cgi.ebay.com/ws/eBayISAPI.dll?ViewItem&item=151080594733