The Blue Bowl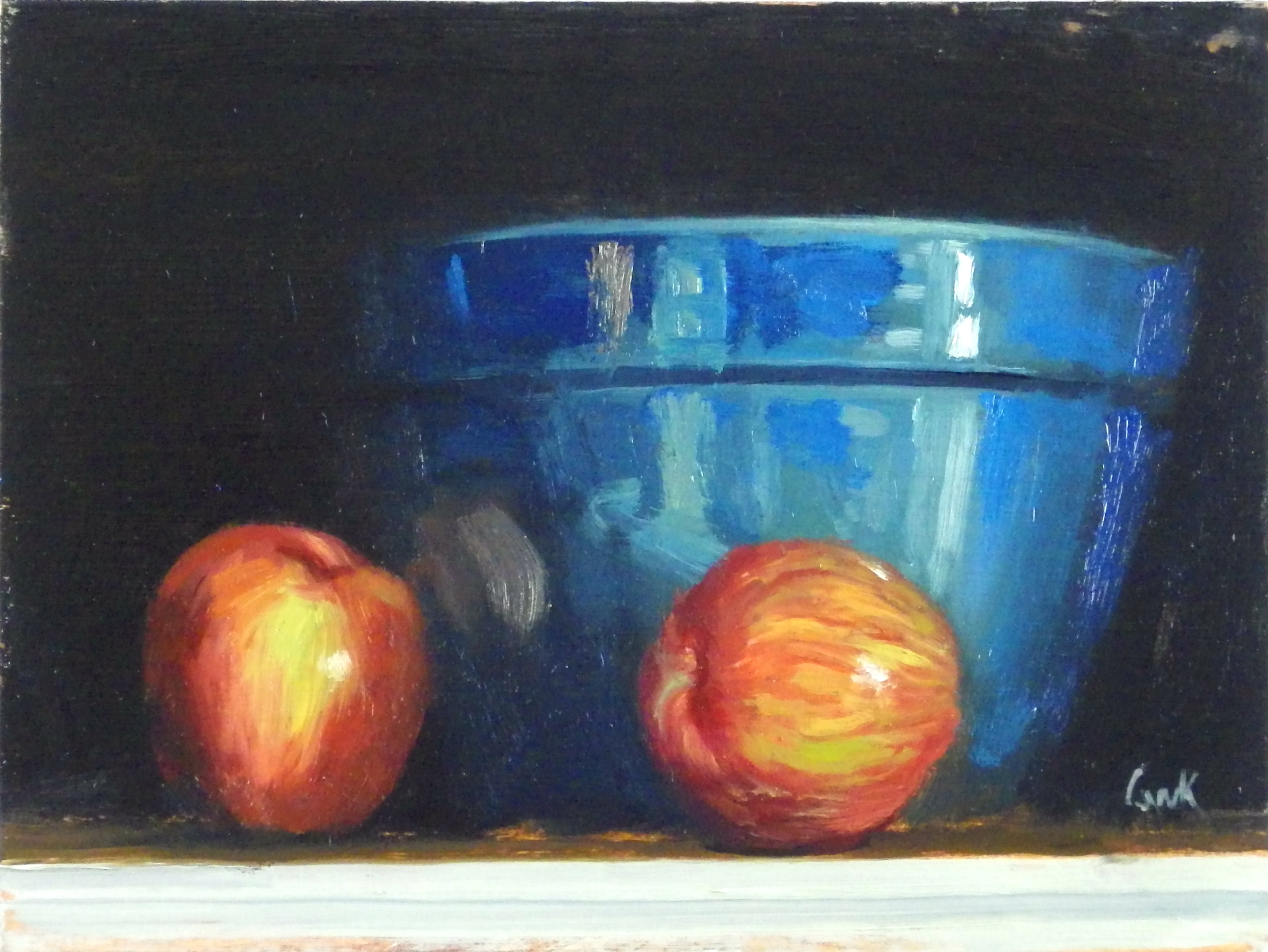 I decided to set up the still life station again and have a go. First up… my favorite bowl and two apples.
If you would like to see this original 6″x8″ oil painting at auction click here, and to receive a little gem in your inbox sign up to the right. Don't forget to confirm via email. Thanks!
http://www.ebay.com/itm/Art-Original-Oil-Still-LIfe-Realism-Painting-Idaho-Geoffrey-Krueger-Blue-Bowl-/151435375350?
http://geoffreykrueger.com/