Daily Dose of Painting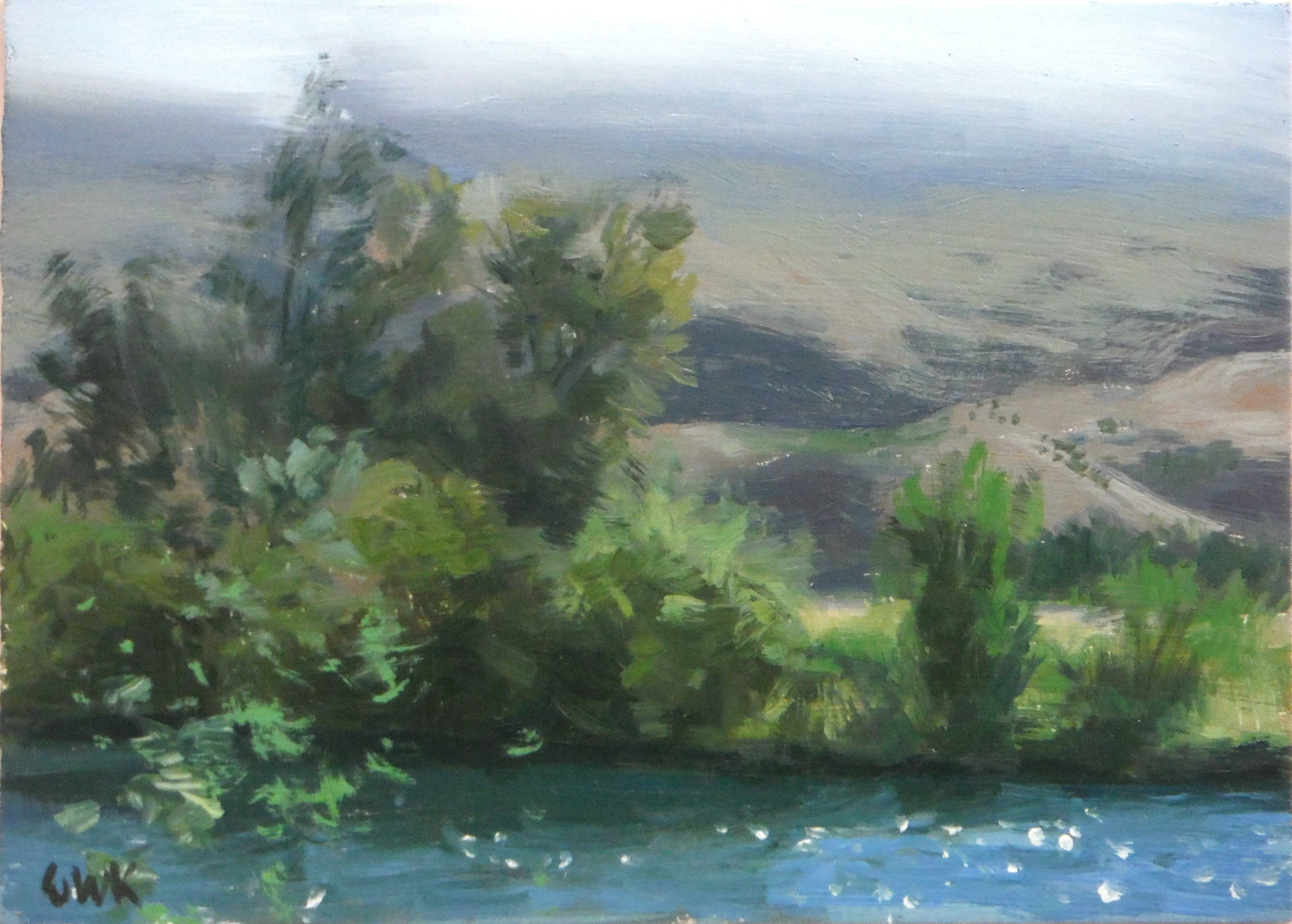 This is from the same area, just a different view, of the beautiful river bank. My wife and I have been walking my the river in the mornings and I wish I could add the wonderful aroma to my paintings. Nothing like the smell of the river.
If you would like to see this 5″x 7″ inch painting at auction click here, and to receive a little gem in your inbox sign up to the right. And don't forget to confirm via email. Thanks!
http://www.ebay.com/itm/151069037372?ssPageName=STRK:MESELX:IT&_trksid=p3984.m1555.l2649