Black Bag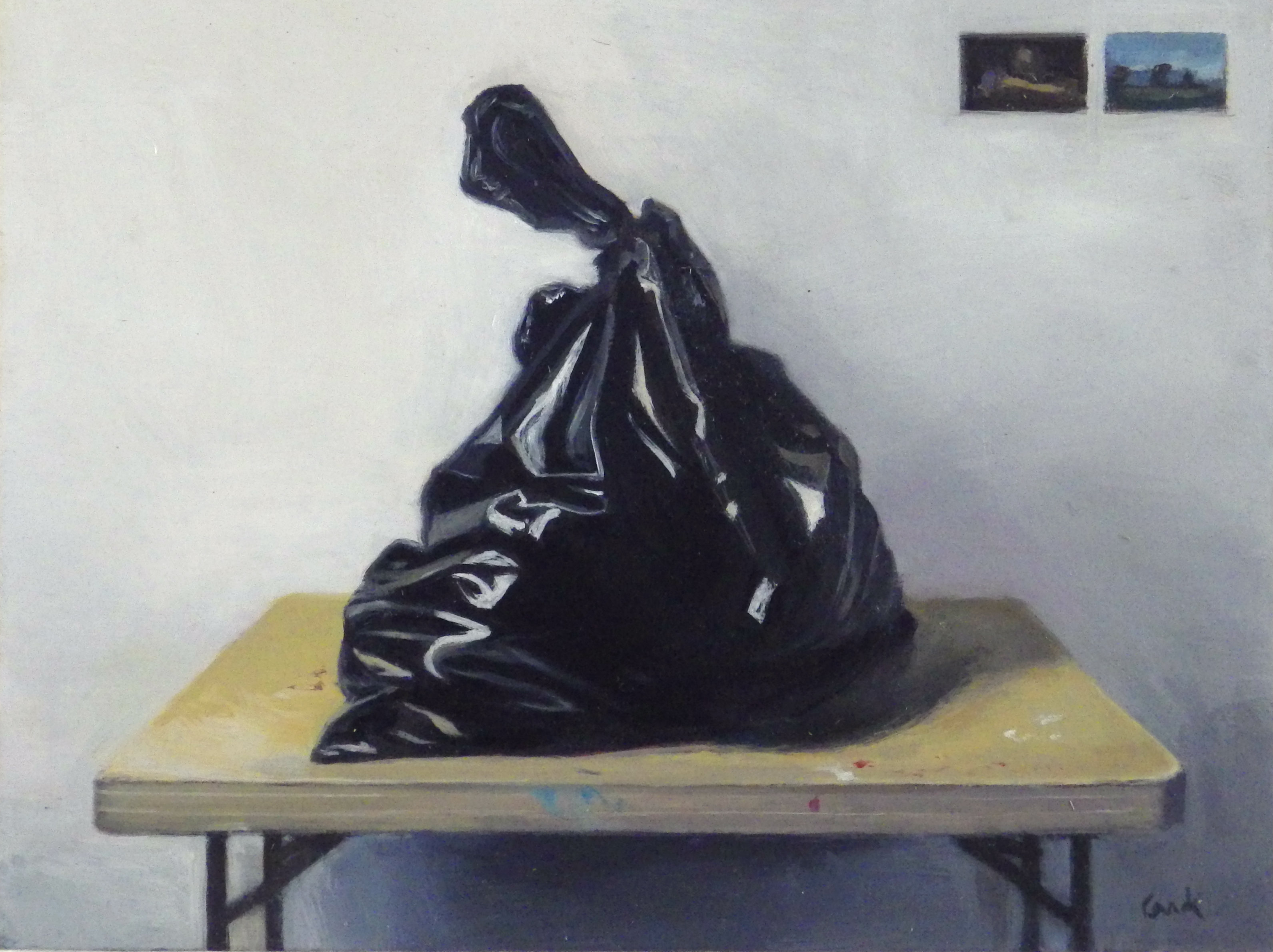 I use foam to pack my paintings in boxes and I placed my foam bag on the table. I have been working on still life's lately and when I looked at the bag I knew it had to be a still life. Unconventional object- hard to paint! Fun!
IF you would like to see this original 6″x 8″oil painting at auction click here, if you would like to receive a little gem in your inbox sign up to the right. Don't forget to confirm via email. Thanks!
http://www.ebay.com/itm/Art-Original-Oil-Still-Life-Realism-Painting-Geoffrey-Krueger-Black-Bag-/151455855313?
http://geoffreykrueger.com/